If for whatever reason, you are a gluten-free eater, it doesn't mean you have to ditch the pleasure of eating bread. Even if you're not willing to make your bread, you can opt to go for the next best thing, which is a gluten-free bread machine mix. So today, we'll be telling you all about gluten-free bread machine mix options available in the market now.
You may be surprised to find out there are plenty of pre-batched mixes on the market that exclude gluten, making it perfect for those wanting to stay away from wheat. With gluten-free bread machine mix options, you don't have to worry about your bread turning into a chewing mess; instead, all you have to do is wait for the yummy outcome.
Choosing a gluten-free bread machine mix can seem like a daunting task; there are so many available choices, so to help you out, we've narrowed it down to a list of some of the best gluten-free bread machine mix alternatives you can find around.
Gluten Free Bread Machine Mix FAQ's
What are gluten-free bread mixes made of?
For the most part, gluten-free mixes are primarily made with rice flour, almond flour, and potato and tapioca starches, as well as stabilizers like guar gum, arrowroot, milk powder, and xanthan gum.
Can gluten-free bread provide nutrients to your body?
Gluten-free bread offers many health benefits. Research indicates that gluten-free bread is higher in fiber and fat but lower in sugar and protein than regular bread. Gluten-free bread that is fortified is a good source of calcium, iron, folate, and other micronutrients.
Are there carbs in gluten-free bread?
Gluten-free bread varies greatly in carbohydrate content depending on its ingredients. A slice may contain anywhere from 8 to 25 grams of carbohydrates.
What type of gluten-free bread mix has fewer carbs?
Bread made from almond flour and cassava flour tends to be lower in carbohydrates; bread made from rice flour and potato starch are high in carbohydrates.
Is there yeast in gluten-free bread?
Some gluten-free bread contains yeast. Yeast is considered gluten-free, depending on the type. Dry-active yeast or instant yeast is gluten-free and is commonly used in gluten-free bread.
What to consider when choosing a gluten free bread machine mix?
Ingredients. Not all gluten-free bread mixes are created equally. Generally, you can expect the same results from a wheat-based all-purpose flour, but the world of gluten-free flours is different with every mix. If you have a nut or dairy allergy, make sure to pay special attention to the ingredients listed.
Add-Ins. You'll need to provide a few extra ingredients to bring your mix to life. Most of the time, the additions are wet and refrigerated ingredients. Some mixes require butter, eggs, milk, oil, and, occasionally, even your yeast. Some popular add-ins include nuts, chocolate chips, dried fruits, grated hard cheeses, and spices.
Mixing method. Like traditional wheat-based mixes, some bread is quickly and easily mixed in a bowl, and some require a stand mixer to help develop the structure of your bread. For the most part, the same rules apply to gluten-free mixes.
Gluten Free Bread Machine Mix Options
This gluten-free bread offers to stay fresh longer than other brands. This specialty flour blend contains rice flour, tapioca starch, potato starch, sugar, and emulsifier.
Easy to prepare, this mix bakes one loaf or two crusts; it is fortified with Iron – Calcium – Vitamin B. It is nondairy sourced, non-GMO, certified gluten-free, and Kosher.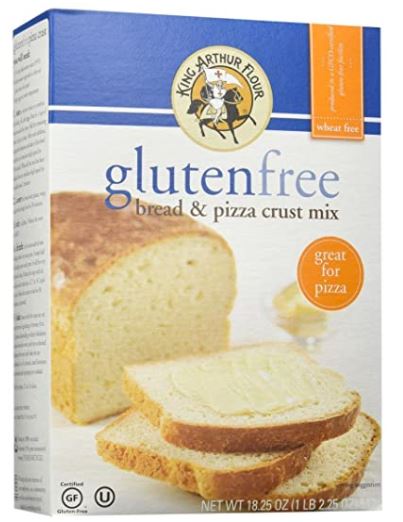 Pin
Features:
Gluten-Free
Kosher
Non-GMO
Bake delicious, gluten-free artisan French bread at home in just a few hours using a bread maker, Dutch oven, or stand mixer and sheet pan.
This easy mix contains all the dry ingredients you need to make two loaves with golden crusts and a scrumptious flavor. Serve the bread straight from the oven with butter for a delicious treat any time of the day.
This bread mix contains cornstarch, white rice flour, brown rice flour, milk powder, tapioca flour, potato starch, xanthan gum, sugar, baking powder (sodium acid pyrophosphate, sodium bicarbonate, cornstarch, monocalcium phosphate), salt.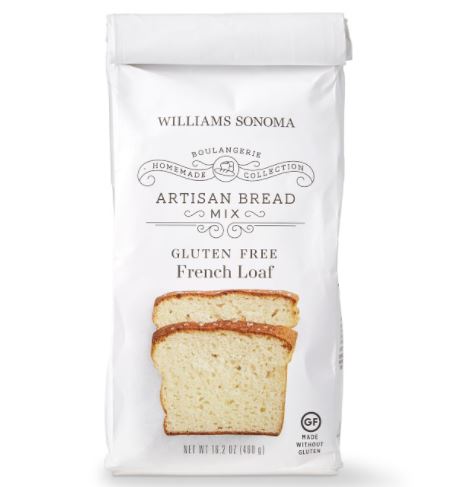 Pin
Features:
Yeast Packet
French Loaf
Makes two loaves
Use this artisanal gluten-free challah bread mix to make your own traditional braided challah loaves, challah rolls, brioche, and sandwich bread.
You can even bake delicious challah bread loaf in a bread maker – all in the comfort of your kitchen.
Made with high-quality and nutritious grains, including millet, sorghum, fine brown rice, and gluten-free oat flour, this delicious mix is perfect for those with allergies and sensitivities.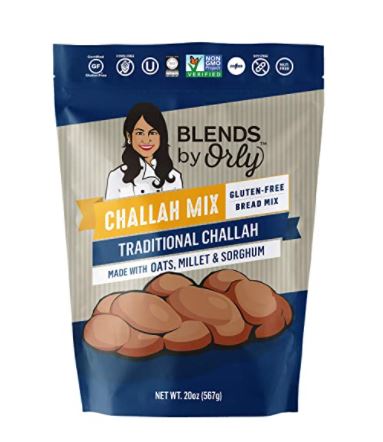 Pin
Features:
Gluten-Free
Dairy-Free
Soy Free
Nut Free
A shelf-stable snack that is perfect for stocking up the pantry and a great way to gain energy and boost productivity. The authentic banana flavor from real, actual bananas. Great for fun and healthy baking.
Made With Simple Ingredients, Certified Gluten-free, Non-GMO, Grain-Free, Corn Free, Paleo Friendly, Plant-Based.
Take a look at the nutritious baking mix ingredients. The nutrient-dense, purposeful ingredient list for these delicious baking products from Simple Mills.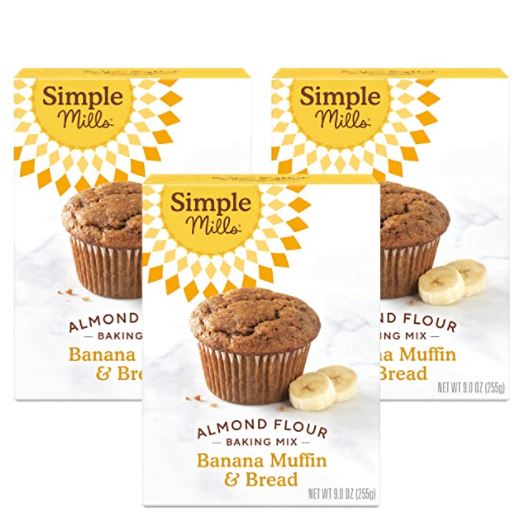 Pin
Features:
Non-GMO
Corn Free
Grain-Free
Chebe Bread is distinctive cheese bread originating from Brazil. Chebe bread products are naturally gluten-free and yeast-free and are manufactured in a gluten-free environment.
This cheese flavor bread contains Manioc (Tapioca) Flour, Modified Manioc Starch (100% Manioc), Dry Milk, and Iodine-Free Sea Salt.
Based on the wildly addictive Brazilian cheese bread. Only 15 minutes to make the dough and 20 minutes in the oven for hot, fresh gluten/grain-free bread.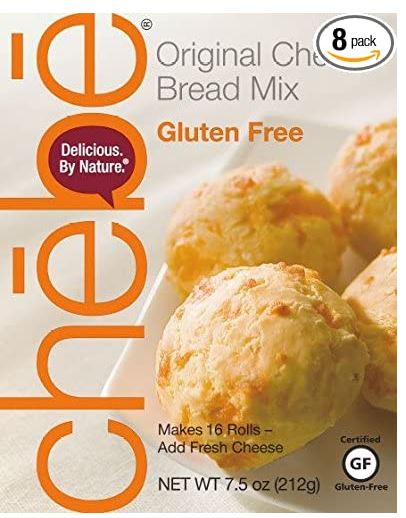 Pin
Features:
Free of additives and preservatives
Versatile Dough
Grain-free
Yeast-free
Cup4Cup's Multipurpose Flour is the original gluten-free flour and first 1:1 substitution for all-purpose and wheat flour in almost any recipe.
Unlike most gluten-free flours, Cup4Cup has a neutral flavor that won't change the taste of your favorite recipes, making it the perfect gluten-free solution.
The neutral flavor won't change the taste of your favorite cookies, cakes, cupcakes, quick bread, pie crust, gravy and sauces, scones, muffins, and homemade pasta.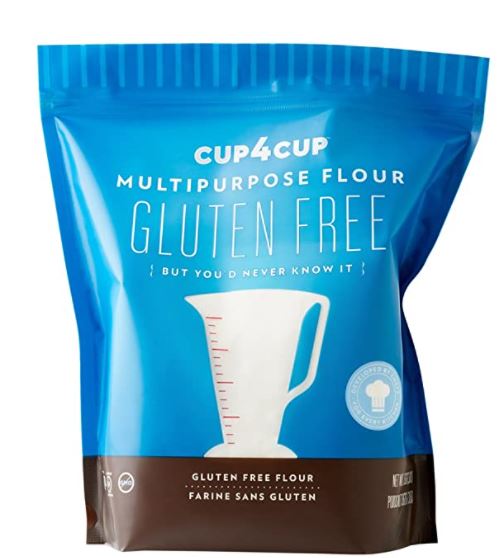 Pin
Features:
non-GMO
All-purpose
Gluten-Free
Additional Tips on Gluten-Free Bread Machine Mix
If you're unsure which style of gluten-free mixes you'll like, try a few different mixes to find out which texture you like the best.
Once you're familiar with a mix, you can begin to amend it to fit your tastes.
If you are all in about gluten-free bread, you'll be interested in reading about the best gluten-free bread machine.